The Most Popular Health-Related Majors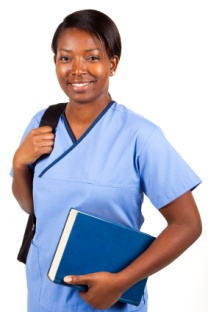 With the current economic downturn, one industry that has not suffered as hard as the others is the healthcare industry. People get sick and injured even when the stock market is down, so there is still a strong need for medical professionals to take care of people. With the relative stability of the field, it's no wonder that many college students are choosing to pursue health-related majors. Healthcare, however, is a broad term that encompasses everything from CNAs to nurses to medical doctors. With so many choices, it is interesting to take a look at which health careers are most popular among today's students.
According to the 2011 Princeton Review, the ten most popular majors on college campuses today include three health-related fields of study: psychology at number two, nursing at number three and biology at number four (business administration/management was number one). These three health care majors have appeared in the top ten for several years and do not appear to be going away anytime soon. Many women business leaders have emerged and made a large impact on the healthcare industries within the last ten years or so.
Psychology is a versatile field that can encompass a number of different titles and positions. To be a clinical psychologist, social psychologist, or developmental psychologist, one usually requires advanced training or even a doctoral degree, but there are many research and teaching jobs that one can take with just an undergraduate psychology degree. One-third of all psychologists enter private practice or have independent research firms. As of 2008, the average starting salary for a psychologist was $46,153 per year.
Nursing is the biggest field in healthcare, and nurses still continue to be in high demand across the country. There are several different levels of nursing, including licensed practical nurse, registered nurse, and nurse practitioner. The LPN and RN levels, while important and relatively high-paying positions require only an associate's degree and the successful completion of professional exams to be certified. The specific areas of practice available to nurses are virtually limitless. Some of the more popular areas of specialty include medical/surgical nursing, geriatric nursing, hospice nursing, home health nursing and emergency room nursing. There has been a well-documented shortage of nurses in the United States for over a decade and it will become more pronounced as women in leadership emerge from the crowd and help in hospitals and nursing homes around the nation. Retirement and assisted living establishments are common places for nurses to work, as are hospitals, but there are also many nurses who work in schools or corporations or travel to take care of people in their homes. The average starting salary for a newly-graduated nurse in 2008 was $41,173 a year.
Biology is another broad field that includes several disciplines, such as genetics, medical research and biotechnology, to name a few. Biology is a popular pre-med degree for those who wish to go on and study to become a medical doctor. To qualify for a job in microbiology, biotechnology or research and development, it is helpful to have a graduate degree in biology. In 2008, the starting salary for a general biologist was $38,896 annually, while a biochemist received a higher compensation of $43,961 per year.
Beyond the "big three," there are a number of other popular majors to help students become masters of public health. Radiology is very popular, as are some of the new and growing fields of study, including holistic health, environmental health, sports medicine and medical administration. The study of radiology provides graduates with the potential to get jobs performing x-rays or, with special certification, working as a CRT or MRI technician. Holistic health focuses on the psychological, spiritual, social and environmental health of a patient as well as the physical. Environmental health study is a path that leads to a career in the occupational health sector or in epidemiology. A degree in sports medicine can lead to a job with a professional or school sports team or a position in a specialty sports medicine clinic. Those who study medical administration are well prepared for a management job in a variety of healthcare arenas. They could also work in medical law or consulting.
Healthcare is a wonderful and rewarding field, perfect for those who wish to help people. The career choices are abundant, and many of them are in high demand. One of the greatest things about the field of healthcare is the wide variety of majors available for students. Whether they choose the more popular majors of psychology, nursing or biology or one of the new and developing fields like holistic health or environmental health, there are plenty of opportunities for students in the medical field.
This guest post article was written and provided by Marissa Krause who finished her Business degree this last fall and has begun working for a soon coming fortune 500 company.